Selfless Preschool Teacher Donates Kidney to Student's Father
The best way to teach others is to lead by example. No one does this quite as well as Nancy Bleuer. Nancy is a preschool teacher at Orange County Global Medical Center. Dedicated to her students, she was invested in ensuring that all her children were taken care of. While many teachers care about their students, Nancy went above and beyond her call of duty.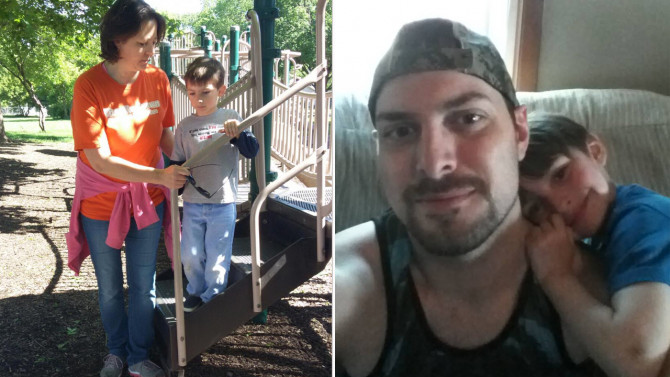 Camden Peterson is just four years old and a pupil in Nancy's class. She was brokenhearted to hear that Camden's father Darreld, had been diagnosed with renal kidney failure and needed a kidney. Nancy was determined to help any way that she could.
It was only the start of this year that doctors had noticed that something was very wrong with Darreld. When he was taken to the emergency room, it was discovered that his hemoglobin level was critically low. Once a biopsy was performed, they realized the extent of the damage. Darreld's kidney was functioning at just 20 percent. Immediately, he began dialysis but it was only a kidney transplant that could provide Darren with a more permanent solution.
Fortunately, there was a donor who could provide Darreld the kidney that he desperately needed. Soon after he was placed on the donor list, a match was found. However, this good fortune was cut short when the donor pulled out, leaving Darreld desperate once more.
When Nancy discovered how Camden's dad was suffering, she sprang into action. She immediately filled out the paperwork and went through the necessary processes. As fate would have it, it all worked out. The tests proved that Nancy was, in fact, a match for Darreld. Ecstatic, she informed him as soon as she found out. It was the news that everyone had been waiting for.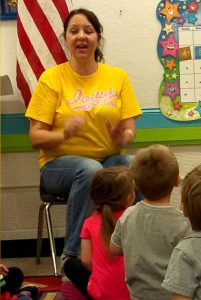 It was not only Darreld that was pleased about the match, Nancy was thrilled as well. According to her, she was desperate to help and said that being a match was a form of closure for her. This selfless teacher is helping to change the lives of her student as well as his father. As Darreld put it, Nancy is giving him a chance at a second life.
Darreld Peterson said, "There are people waiting every day for a kidney, for an organ in general. I wish there were more people like her. She's giving me a second chance at life" (ABC News, 2017).
It is truly amazing to see how someone generously offered to save someone who she didn't know all that well. Her only goal was to make sure that Darreld Peterson was once again whole and healthy. She didn't spare a thought towards her own wellbeing. She signed up to see if she was a match as soon as she found out about Peterson's plight.
Nancy's kindness is something that has touched the lives and hearts of many people. What she is doing is something that will have positive consequences for years and years to come. She is the true definition of a superhero, putting others before herself no matter the cost. As a teacher, she is someone that all of her students can look up to and strive to achieve a similar act of courage and altruism.
Watch the video here:
Have an inspiring story? Want to share? Contact us and tell us your story here!