Nurse Makes Superhero Capes for Neonatal ICU Babies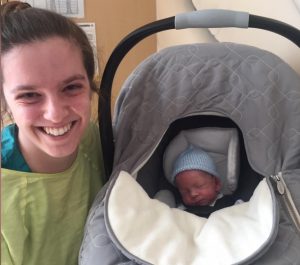 Most babies in the neonatal intensive care units are fighting for their lives. These babies are usually born premature or with debilitating disorders. Both the babies and their parents endure unimaginable obstacles each day. Stephanie Treherne of the Jewish General Hospital in Montreal is well aware of the struggles these babies face and wanted to show her support.
So, how did this nurse do it? Well. By knitting superhero capes for the babies, of course! Stephanie makes the capes out of felt. They are emblazoned with a logo and the babies' initial. In the last nine months alone, Stephanie has made at least a hundred capes despite holding down a full-time job.
In her own words, Stephanie said she wanted to "do something nice for the babies" (CTV News CA, 2017). This is why she never set out to get any credit or even any thanks from the parents that she cheered up. Instead, she simply left the cape around the IV poles near the babies, leaving a note along with her present. Stephanie was an anonymous hero for a long time.
That all changed with Benjamin Cooper. Little Benjamin was born premature and required additional care for the first couple of months of his life. He had to continuously be monitored by medical staff. Benjamin was the recipient of one of Stephanie's little capes. It was Benjamin's mother who discovered the gift. The cape came attached with a little note, addressed to "Our Little Superhero."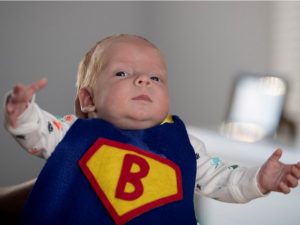 Benjamin's mother, Michelle, was overwhelmed by the gesture. She was especially surprised considering that they had absolutely no contact with the nurse prior to the note. Stephanie simply had done it out of the kindness of her heart. It meant a lot to Michelle, however. So much so that she contacted the hospital staff, eager to find out who had done such a lovely thing. She was adamant about meeting and thanking Stephanie.
It took some time to figure out who was leaving the capes and the couple finally caught up with Stephanie shortly before their son was due to be discharged. The nurse who had been working in the NICU for a year claims that she got the idea when she was attending a conference aimed at neonatal nurses.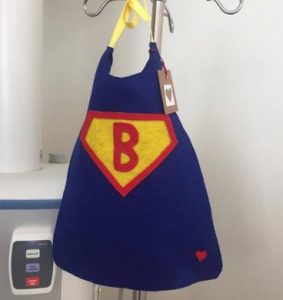 Stephanie received no compensation for the work she did. She knew how much the babies and their parents were going through and simply wanted to impart a symbol of hope. Though it might seem like just a cape, it meant so much to parents who came to watch over their children each day, hoping for improvement. They already knew their children were superheroes; it was nice to see someone else acknowledge it.
Stephanie is the definition of going above and beyond the call of duty. She has taken it upon herself to make the world just a little brighter for people who are struggling to find a silver lining. She gives parents who are burdened a chance to smile, even if it is just for a little while. This is something that is truly wonderful.