How to Build and Keep to a Budget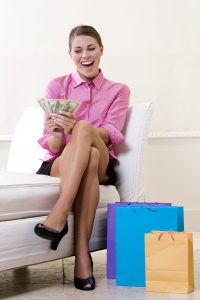 People generally react rigidly to the concept of making budgets. This is because they know that they have to follow strict specifications and plans.
However, it is an essential part of handling finances effectively. A person needs to analyze his/her spending habits and make sure that these are managed properly.
Proper management of finances always leads to a stress-free and easy life. People can live comfortably if they have proper monetary security and back-up.
It is not necessary for a person to have a very large income in order to go for the management of finances. Thus, it is essential to build a budget that you can stick to.
There are a few things that everyone needs to remember in order to make the best out of their finances and income:
Everyone should know their needs, and they should act according to it. They should understand what sort of investments or purchases they need to make and get to know what sort of affect these decisions are going to have. This should be done every month, and one should try and stick to it no matter what happens.
It is very helpful if a person can maintain a list of requirements or spending that is needed to be carried out within a specific time frame. This helps them prepare for any big spending that might be due in a few days and know where they should be saving to make up for it.
A person should never spend more than what they earn. They should not take loans or credit if they don't need it because they have to pay a certain amount of interest on it. You should know how to moderate your spending and know how to allocate the money.
Late payments of debts and liabilities should be avoided at all costs as the rate of interest always increases with time. You will not get ahead if you do not pay off your This also prevents you from using that money towards entertainment or for savings.
Those who want to invest their money should be wise should know the condition of the market so that they can get the maximum rate of success through it. Since the economy is low, people have to make sure that everything is utilized judiciously and after proper evaluation.
People should control overspending on luxuries and unnecessary items during the crucial periods of time. They should aim at maximization of their income and should always have a proper amount of capital with them to deal with different situation.
Thus, it can be understood that the importance of saving money can never be underestimated. People should be logical and competent enough to understand and manage their own needs.
It is important to set your financial goals and then write them down. Take a pen and paper and jot down all the different goals that you have. Use it as a guide so that you know what you are aiming for.