Victim of Shark Attack Pays It Forward at Trauma Center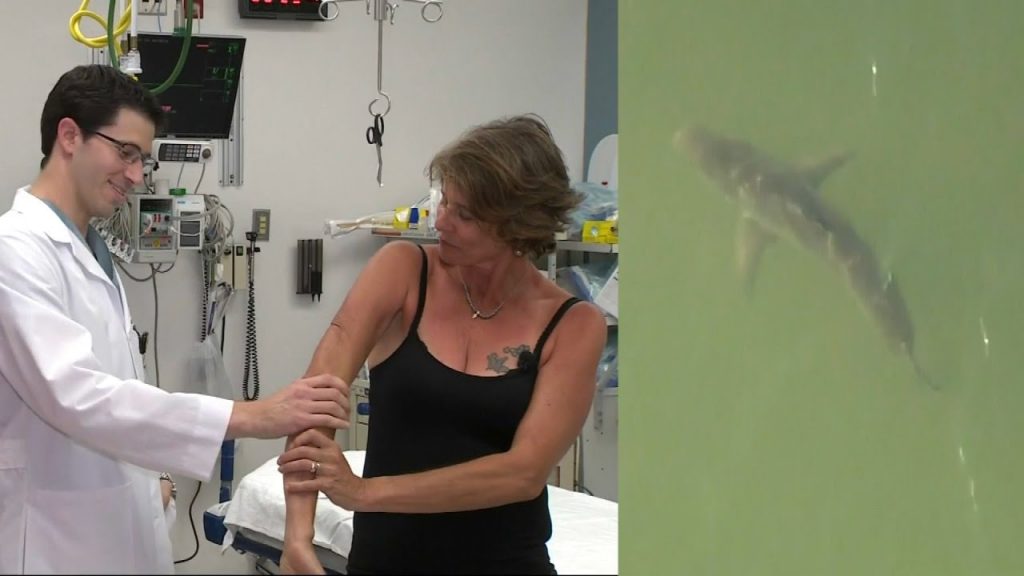 There are many ways that people can react to a traumatic event. It is easy to be cowed by it, to have an incident mar you for life. However, it takes a truly special individual to survive the ordeal and to come out even stronger on the other side. This is precisely what Maria Korcsmaros did.
Maria is an enthusiastic athlete with a passion for triathlons. Last year, in Newport, California she was training for an upcoming triathlon in the ocean. Her practice session was brutally cut short when she was attacked by a nine foot long Great White Shark. Fortunately, the lifeguards were able to save Maria from the jaws of the shark and get her out of the water.
However, the damage had been done. Maria's upper body had nearly been obliterated by injuries. She was immediately taken to the Orange County Global Medical Center. Once there, it became clear just how extensive her injuries were. She had considerable muscle damage to both, her waist and arm. Three of her ribs were broken and the shark had fractured her pelvis.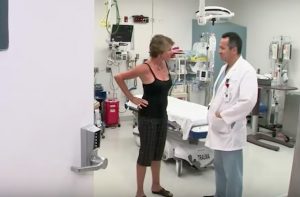 For three days, Maria was sequestered in the Intensive Care Unit, trying to combat the worst of her medical problems. Although she was moved out of the ICU after that, it was more than a week before she was discharged from the hospital. Read more about her attack here: Maria Korcsmaros' Story
It was quite a while before Maria was able to get back on her feet again. After bouts of physical therapy and exercise, Maria was declared fully recovered. However, this was not enough for this strong woman. She wanted to help someone else the way that the medical team OC Global Medical Center had helped her.
This is why Maria decided to embark on training to become a volunteer at the same trauma center that she was treated at a year ago. Maria is hoping to give the next person that is brought into the trauma room a second chance at life. Of course, she admits that it is also important for her to work at the place that she was saved. Maria called it a "crucial part of the healing process" (Good News Network, 2017).
Maria's determination to help others is not the only mark of her strength, however. She has not let her horrific attack take her away from what she loves doing the most – triathlons. In fact, Maria set aside her fear to train for the Mission Bay triathlon.
This story shows just how important it is to prevail in the face of a tragedy. Maria was strong enough not only to overcome her injuries but also to create something positive out of the experience. No doubt, her time spent at the trauma center will help many more people just like her. Maria had every reason to give up but instead, she chose to continue to pursue her dreams and to also give back to her community. She truly is an inspiration to others around her.
Check out the video:
Have an inspiring story? Want to share? Contact us and tell us your story here!